THE GROCERY: RUSHVILLE CULTURAL CENTER AND ART GALLERY
In 2015, Mel and Lisa Ziegler purchased the Main Street Rushville Grocery Store and graciously donated the building to the Sandhills Institute. The purpose of this gift was to establish a central location aside from the ranch for the citizens of Rushville to experience the programmatic vision of the Sandhills Institute: to expose rural America to civically engaged integrated art by world-renowned artists rooted in collaborative research and creative expression.
True to our symbiotic community vision, architectural plans for renovating the old grocery store were generated with the help of University of Nebraska-Lincoln professor Jeff Day and his architecture students.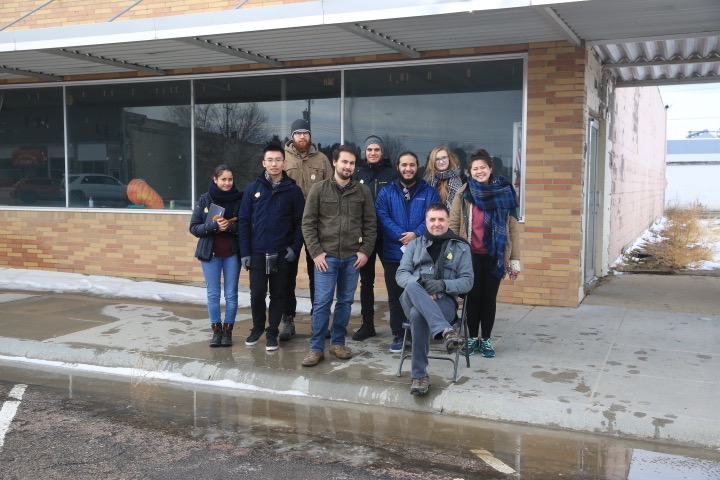 Professor Jeff Day and UNL Architecture Students
Pictured at the site of the Old Main St. Grocery Store